Cannabis in Valencia, where to find it
It's been ten years since the law on Cannabis has changed in Valencia and the city has experienced an increase of tourism also related to Marijuana consumption. The city is a touristic destination for its beaches and art places, and it's becoming more famous by getting more into this sector.
Have you heard of the new Spanish laws regulating the Cannabis? Would you like to take advantage of it and organise a holiday full of sea, culture and relax? If you don't want to give up Cannabis while you are travelling, then Valencia could be an interesting destination. I suggest you however to read carefully what I foud out.
Cannabis is not legal in Spain
Although you probably heard the opposite, Spanish law in terms of light drugs is not to permissive. In fact, you need to know that in terms of the legality of cannabis, Valencia is not an exception. Just like everywhere else in Spain, cannabis is not legal in Valencia. However, even if it isn't legal, it's not even forbidden completely.
There is no real law but it 2001 two Spanish lawyers have "discovered" an interesting law gap. The Spanish constitution protects very carefully individual freedom and the freedom of association. So basically a private citizen is free to do whatever he wants in his house, which includes cultivating and smoking marijuana. As long as production and consumption happen at an individual level and inside a closed place, then the State cannot intervene.
The fact that there is freedom of association, helped something even more interesting. Groups of citizens and habitual consumers of marijuana have joined together and created private clubs where they commonly cultivate their own plants. This all happens within the law, in a grey zone not considered by the lawmakers and that, even if not legal, it cannot be sanctioned.
Social Clubs
This is how Social Clubs were born. Here you can buy and consume Cannabis within the boundaries of the law so if you would like to visit one of these clubs where you can smoke Cannabis then Valencia offers different opportunities.
Social Clubs however have strict rules that you need to know. First of all, they are private clubs and it's not easy to join one. Every club has different joining rules and prerequisites for their members so make sure you inform yourself. The golden rule for each club is being over 18. You also need to be resident in the country of the club and provide and ID. How to get the membership card then if you are a tourist?
How to access a Social Club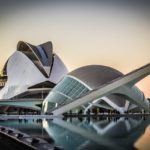 To join a Social Club you need to act quickly before time. Do your online research on Social clubs, as Valencia offers many options for cannabis, and take notes on their contacts. You need to get in touch with the different clubs via phone or mail and ask about their rules. They might ask to send your ID and will ask you to pay a membership fee. Every club works differently but they all protect their members. You always need to consider that they are not looking for troubles with the law and they are very careful with their members' selection. Keeping a low profile is definitely a tactic that needs to be respected. You will see that if you don't give up and you are polite and kind, you will get replies.
If instead, you already know someone in Valencia, then you are lucky! Keep in mind that many clubs have an associative policy that works with referrals. This means that, even if you're not a resident, if you find a member recommending you, you have good chances to be admitted in the Cannabis Clubs in Valencia.
The best Cannabis Clubs in Valencia
I've made a small research to ease your job before departure. Below you can find information about some of the Cannabis Clubs in Valencia that you can get in touch with to obtain your membership card:
SOHO associacion Cultural
They are open in the afternoon and it only accepts members over 21. You can contact them via phone at 003 4612245515 or via email here:
Next Level club
Access is exclusive to people already referred by existing members. You can try to get in touch with them via email nextlevelvalencia@gmail.com or phone 0034 961917724 to ask to be invited. They are very courteous and you could manage to be accepted.
Kritical Cannabis Club
Only bookings accepted. You need to write to kriticalclub@gmail.com to register and obtain access. I war you that if you are not referred by an internal member it's not going to be easy. It's among the most rigid Cannabis Clubs in Valencia.
Riff Club
Send an e-mail to asociacionriffclub@gmail.com and ask about their access rules. They will tell you that they only accept recommended people. If you play it well you might get an invitation.
Asociacion TCH Valencia
This is not for you if you are a tourist because it's the strictest Cannabis Clubs in Valencia. This excellent club won't give you the card if you don't live in the city.
Points of caution for a safe trip
Now that you know the best Social Clubs, you are aware that Valencia is easily accessible but you still need to be careful. The law is clear: for no reason you will be able to take marijuana outside of the club. As I mentioned, law protects you only if you cultivate and consume indoor, but it's forbidden to smoke in the streets. If they find you with your legally purchased cannabis, they might fine you or force you to get rid of it. Remember that possessing cannabis in Spain is not a crime, so you won't go to jail but you will have to pay a fine.
If you cannot do without taking weed bought in a Club in Valencia then pay attention to only keep small quantities. If police finds you with a quantity that makes them suspect that you are selling it then you could experience hard times.
Now that you have all the information that I gathered for you, then you are ready to act. Get in touch with the clubs, obtain access and book a trip for Valencia!