Where to find cannabis in Tenerife
You're about to leave for Tenerife, your ticket is ready, the hotel is booked, and you have all the necessary travel guides to move stress-free. You're missing only one little detail: given that you really don't want to give up your favourite relaxing moment, you want to find out where to find cannabis in Tenerife.
The web is full of information, mostly incomplete and inconsistent, and most of the times is not always easy to understand what to do. But don't worry, the important thing is to know where to go to find the right information and we've done this for you.
Here is a list of information that will be handy when you are looking for cannabis in Tenerife.
Legal information
You've probably heard that cannabis is legal in Tenerife but, careful, it's incorrect! Cultivating cannabis is allowed exclusively for personal use but drug-dealing, possession and consumption in the streets is forbidden. The possibility of cultivating cannabis for personal use has aided the creation of consumer's associations that manage together the cultivation of their own plants. These associations in Tenerife in which you can find cannabis are called Social Clubs and are tolerated by the police because they are regulated by the law. This means that buying and consuming cannabis in the clubs  is allowed but taking it in the street isn't. Therefore be careful because casual checks in Spain are more frequent than in Italy and it's not hard to be stopped by the police. Being caught with cannabis, even if bought in a Social Club can lead to fines. Having mentioned this, let's see where to find cannabis in Tenerife.
How to access a Social Club
We talked about the legal aspect, so let's see now where to find cannabis in Tenerife.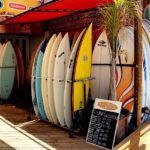 As mentioned above, many private Clubs have been opened throughout the years and given that they are tolerated by the authorities, they make it possible for people to buy cannabis. It sounds easy but it isn't: most of the Social Clubs in Tenerife are strictly reserved to the members who reside in the island. How can someone be granted access to one of these clubs then? It's not that easy given that most of them, as they work on the edge of legality, are very careful about who they let in. A strict selection at the door is essential so as not to have legal issues. The access methods are substantially two:
Having a local member recommend you.
If you are lucky enough to know anyone local, you're set. The access in the social clubs happens following the introduction by an internal member of the club.
Getting in touch with the club in advance to gain access.
If you don't know anyone in Tenerife, I must say that some clubs actually accept non-resident clients. How to do that? It's not so hard. You need to get in touch with the club before your departure and give all the required information. You also need to send a copy of your ID and pay a joining fee. Some clubs could require a preliminary interview before letting you in. If you are happy about this process you can try and get in touch with the clubs I selected for you. Alternatively you can try to use the tool available on the Spain Weed Guide website. This website available in English offers a detailed guide of cannabis in Spain and it's also useful to book an appointment with the social clubs.
The best Social Clubs in Tenerife
Now that you're aware of the system, finding cannabis in Tenerife is not an issue anymore. You just need to choose which social clubs is for you so you can start with the joining process. Here below we mention some of the most known.
Calle Gran Bretaña 2, Santa Cruz de Tenerife, Canary Islands 38660
Founded by a group of Italians, it's considered one of the most comfortable clubs. It allows access to over 18 and it's open 12pm-9pm. It offers a complete menu with an excellent value for money.
Avenida Marítima, 17, 38650 Arona, Santa Cruz de Tenerife, Spain.
It's one of the most famous cannabis clubs in Tenerife, with friendly and knowledgeable staff. It's located in a touristic zone full of attractions and easy to reach. Once inside you feel safe and protected.
Calle El Mirador,18, 38611 San Isidro de Abona,
Santa Cruz de Tenerife, Spain.
This is an association that allows access to cannabis for therapeutic use and for leisure. On their website you can find a contact form to request access.
Avenida Europa, Centro Comercial Teide, 38660 Adeje, Santa Cruz de Tenerife, Spain.
This is a Club with a very user-friendly website. The access is granted to the over 21 who have been invited via email. On the website you can fill in a form to request the invitation and upon reception you need to pay 20€ worth of membership fee.
Plaza de la cruz de llano, adeje, 38670, Santa Cruz de tenerife, Spain.
Modern and essential club, it gives the chance to request the subscription by filling in their form.
Finding cannabis in Tenerife should not be a problem anymore once you check these clubs out and you choose the one for you. However, if you are looking for different solutions, keep reading.
Illegal cannabis and air transport
You really can't be bothered to get in touch with one of the clubs, you don't want to send them your document and you don't want to pay the membership fee because you think you can find alternative options? Forget about it and follow my advice! Whether you want to deal with pushers in the street or whether you want to take your own cannabis with you: don't do it! Both solutions are very risky. Remember that Spain does not allow consumption in the street and drug dealing is severely punished. Security checks in airports are very strict and it's not worth it risking it. It's better to spend some time looking for a cannabis club and joining it instead!