Cannabis in Mallorca, where to find and buy it
If you are a Cannabis consumer, then Mallorca is definitely the perfect holiday destination! This Balearic Island is full of life and fun, surely a perfect destination for relaxing holidays.
If you can't or don't want to give up Cannabis, then Mallorca could be an island full of surprises and opportunities. However, pay attention and inform yourself before travelling so you will avoid problems and you will be able to enjoy an absolutely perfect holiday!
To help you, I gathered some useful information in case you were about to travel to the Baleares.
Is cannabis legal in Mallorca?
Just like everywhere else in Spain, Mallorca follows the same laws in terms of Cannabis. Indeed, you need to keep in mind that although Cannabis is tolerated, it's definitely not legal!
If you are asking yourself how this is even possible given the growth of Social clubs, then let me tell you. In reality, both Spain and Mallorca witness a legislative gap in terms of Cannabis, which allowed for the consumption of marijuana only under certain conditions without enacting laws about it.
In few words, both the production and consumption of Cannabis are forbidden in Spain, however, private property and individual freedom are protected very well. This means that whatever the citizen decides to do in his property, is not the State's business and generally the government cannot intervene. As long as you cultivate and consume cannabis privately, then you are allowed to do so. Be careful though that "privately" means a being in a place that is not exposed to the public: for example your balcony would not be private as it's visible externally.
Another aspect protected by Spanish law is the freedom of association. This led to the creation of private clubs where subscribers delegate the cultivation of their own plants and go there to buy and smoke weed.
Be careful though that even if buying Cannabis is legit, Mallorca does not excuse anyone who is found in possession of marijuana in the streets! Buying and consuming marijuana in the social clubs is allowed but it's not possible to take your purchases home.
Now that you have this information, you will understand how risky it is looking for drugs in any other way. Also, keep in mind that buying drugs supplied by criminality, it's a punishable offence that could take you to jail. Let's see now where to find Cannabis.
Buying illegal Cannabis
As we mentioned, Mallorca has a very wide offer in terms of Cannabis and you will be able to find any types of sellers in the streets and at the beach. Although it sounds like the easiest option, I suggest you to consider the following aspects before opting for buying from them.
First of all, you cannot control the quality of what's being sold to you. Even if in Spain the quality of cannabis is generally good, buying it in the streets is a risk due to the completely absent controls.
As already said, buying from drug dealers is a crime and even if Mallorca is pretty tolerant in terms of Cannabis, I discourage you from taking the risk. A police check could seriously be troublesome.
Moreover, by buying from local dealers, you are contributing to organized crime and this is never a good thing, as you know!
If you really want to buy Cannabis then Mallorca offers better and safer solutions. Let's have a look.
Social Club: what are they and how to get access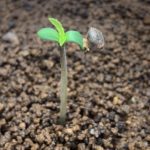 As I explained already, Spanish law has favoured the creation of private clubs where Cannabis can be cultivated and consumed. These clubs are now named Social Clubs. I can guarantee that going to Social Clubs is the best option to buy the weed you need. But how can you do this? In reality the access to these clubs is not always easy. There are strict rules that limit access and protect their existing members. First of all, you need to be over 18, you need to live in Mallorca and you need to hold a valid ID. Some Social Clubs also require a membership fee.
You need to think that this set of rules has been created to limit access, as this is a business that was born following a legislative gap. This means that clubs keep a low profile to avoid problems with the authorities. They prioritise the protection of their members as, at least on paper, these companies are not aimed at profiting.
Then, how can you join one of these Social Clubs? If you are interested in joining a Social Cannabis Club in Mallorca, then you need to act quickly. It's true that it's hard but it's not impossible if you know what to do! There are some ways to bypass the strict access rules. Let's see them.
If you know anyone in Mallorca who is already a member in a social club, then you are set! Social Clubs only accept new members if they are recommended by an existing member.
If you don't know anyone local, don't despair. You can start by doing some online research and see which clubs are in the area. Then try to contact them via email or phone. You can explain your needs and kindly ask to be admitted. You will be asked to send an ID and to pay a membership fee as it's common practice. Some clubs might ask for a preliminary interview before accepting you as a member. In this case you have to accept it if you want to be admitted.
Looking for clubs online is not difficult as you will only have to search for "Cannabis Mallorca" and scroll through the results. Get in touch with the different clubs close to your area of interest and you'll see that you will find everything you're looking for!
To make your job easier you can find below some clubs that you could try to contact.
CANEM Llevant
Address: Carrer del Mar, 42 07580 Capdepera (Mallorca)
Phone: 606 13 88 06
Cannabis Store Amsterdam Palma de Mallorca
Address: Carrer de Sant Miquel, 63, 07002 Palma, Illes Balears, Spagna
Phone: +34 645 06 72 36
Asociación Mallorquina para la Información del Cannabis (AMIC)
Address: Costa de Can Muntaner, 10, L2 07003 Palma de Mallorca
Phone: 971 72 04 12
Movimiento Asociativo Mallorquin de Cultivadores y Usuarios de Cannabis
Address: Palma de Mallorca
Phone: 653 47 87 81
Try to contact them and see what their requirements are. You'll see that it's not so hard to get access!
Now that you have all the necessary information, are you ready to pack and enjoy your relaxing holidays in Mallorca?