Cannabis clubs in Barcelona
Cannabis Social Club Finder Barcelona
Get invited to the most trusted weed clubs that Barcelona has to offer!
See the Clubs
Cannabis clubs in Barcelona Weedjam
The guide that will help you find the best Barcelona coffee shops and exclusive clubs!
WHO WE ARE
Weed BCN, is Barcelona's largest network of private gentlemen clubs for tourists looking to sample the growing Barcelona weed market, whilst visiting the city, in a safe and secure way. Weed BCN compares all of the most popular weed clubs in Barcelona used by tourists and then makes recommendations on the best ones for you.
Cannabis Clubs in Barcelona vary in design and environment and thats where Weed Barcelona comes in! We have created a website that not only tells you the safe places to smoke weed in Barcelona, but also the different types of clubs so that you can visit the Weed Club that offers the best environment for you and your friends when smoking weed in Barcelona.
Smoking weed in Barcelona is legal if smoked in a private members club but illegal if you are caught smoking on the street so be sure to smoke weed in a club when visiting Barcelona and definitely do not buy from any street dealers as you can never be sure what you are buying and you will be arrested if caught by the Guardia Seville and could face a night in jail and face a fine. Therefore it makes even more sense to visit a cannabis club in Barcelona when you visit the city to make sure you are safe and legal.
All of the weed clubs listed on our website range from rustic underground clubs such as those in the Gothic Quarter to more modern spacious environments such as those in the clubs off Las Ramblas in the heart of Barcelona. The good news is that there are many Cannabis club in Barcelona all within close proximity to the main tourist areas so whether it's a ten minute walk or five minute taxi journey from your hotel, you will always be close to a Weed Club in Barcelona.
Limited seats. Entry obtainable through prior contact. We recommend that you read the instructions on the web page carefully. Smoke responsibly, recognize your limits and relax in our Social Cannabis Club Barcelona.
FAQ
Frequently Asked Questions
ARE WEED CLUBS LEGAL IN BARCELONA?
Weed Clubs are legal in Barcelona provided that you are over the age of 18 and register to become a member to one of the licensed clubs that Weed Barcelona recommends. Be sure not to wander to unlicensed clubs as this would be against the law and you could be arrested. The safest way to ensure you smoking weed in Barcelona with Spanish law is to visit new of the listed clubs on the weed Barcelona website. We have checked and vetted all of the cannabis clubs you see listed on our website vigorously to ensure your safety when smoking weed in Barcelona. You must be invited to the club and pay a small membership fee in order to join.
HOW MUCH DOES IT COST TO JOIN A CANNABIS CLUB IN BARCELONA?
In order to visit a regulated and licensed Cannabis club in Barcelona, you must pay a small membership fee of €20 per person, which is an annual membership and only payable once. You must also provide photographic identification such as a driving license, passport or National ID card to prove you are over 18 and you can therefore legally smoke weed in Barcelona. When you are in the cannabis clubs in Barcelona all of the prices are relatively similar and very cheap compared to other popular weed cities such as Amsterdam. Insert pricing information.
OK, I GET THE LEGALS, HOW DO I JOIN?
When you have decided what cannabis club you wish to visit in Barcelona, simply select which club you wish to visit and request an invitation. Once approved by the club, you will be emailed a invitation to join as a member. There are no upfront payments and you can pay the €20 joining fee when you arrive at the club. Remember to take you photo ID as without this the cannabis club may refuse your membership. Once you take your invitation to the club and paid your fee, you will be shown a weed menu and you can then select the type and strain of weed you wish to smoke. You can sit back, relax and meet new friends in the Barcelona weed clubs and remember, you can always go back now you are a member. We recommend that you visit at least two different weed clubs when in Barcelona as they all offer very unique environments for smoking weed in Barcelona and you will enjoy the variety for sure.
NEWS
The news from our blog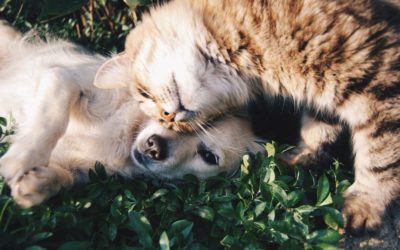 Therapeutic cannabis for cats and dogs, when and why using it If you are wondering whether this is a joke we are going to tell you that it isn't, instead, therapeutic cannabis for cats and dogs is a real thing. First of all, let's go through an overview to see what we...
read more